About Us
Deborah Anderson, Psy.D, LP
Individual, marriage and family issues, and neuropsychological assessments for learning disorders and ADHD took center stage throughout Dr. Anderson's training, and coursework.  She offers her expertise to adults, teens, families, and couples.  Assessments are an important service offered by Anderson Psychological Services, LLC.  Dr. Anderson advocates for her clients to ensure that they are given compassionate understanding of their challenges, and is a strong advocate for clients who are entitled to receive academic supports given their diagnoses.
Dr. Anderson's prior training and work experience resulted in the natural expansion for Anderson Psychological Services, LLC to include divorce services.  Additional training, consultation, and experience was obtained to provide alternative dispute resolution (ADR) services, divorce coaching, and assistance for parents early on in the separation and divorce process as a child and family consultant.  The children, whose well-being can be overlooked during these processes, are at the center of Dr. Anderson's work with parents.  Reducing conflict is not only important for the parents who are making the critical decisions and guiding the separation and divorce, but the children who can be hurt during the process if care isn't given to provide a strong and nurturing foundation.  Parents are given the opportunity and encouragement to step out of their conflict and do what they believe to be important for the overall health of their children.  Anderson Psychological Services, LLC provides additional support through the development of parenting plans that are sensitive to the children's needs and developmental stage.  Support for parents about how to talk to their children about the divorce, what to expect, and how to develop two strong households, for the children to safely move between, is part of the Child and Family Consultant role.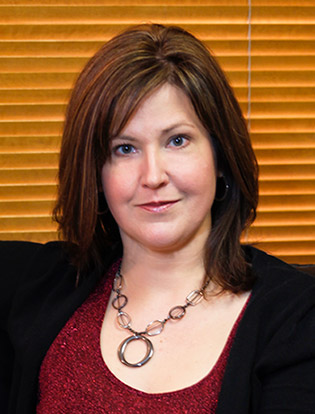 As a licensed psychologist working with individuals and families in ADR roles;  divorce and co-parenting coaching;  therapy; and neuropsychological assessments,  Dr. Anderson has a unique perspective in her approach to each case. She described it this way:
"My approach to therapy has been informed by my work with individuals, couples and families who have experienced varied and unique challenges. Despite these differences, there are common themes and desires: a sense of security and personal growth, resolving conflict, and building love and respect in marriages or other intimate relationships. Parents seek to manage modern pressures, multiple demands, and opportunities for their children. For those parents with scheduled parenting time, they seek a shared vision of their children's best interest – and shared goals in preparing their kids to meet life's obstacles with determination and resilience."
Dr. Anderson graduated with a doctorate from the University of St. Thomas (Minneapolis Campus), and opened Anderson Psychological Services, LLC in 2005.  Dr. Anderson has received training in Child Inclusive Mediation (CIM) and Social Early Neutral Evaluation (SENE).  She also completed a 40-hour Divorce Mediation training with a domestic violence component, and is recognized as a Qualified Rule 114 Neutral (Link to CV).
Click to download Dr. Anderson's CV (pdf)
Dr. Anderson has worked with clients from varied populations, and provides services for adults, adolescents and children (in Child Inclusive Mediation and family therapy).  As a psychologist committed to helping individuals and families, dedicated care is provided with therapy to address mental health concerns, within the coaching role to prepare for divorce or improve co-parenting behaviors, or work with parents within an ADR role.