Therapy
Anderson Psychological Services, LLC provides psychotherapy for individuals, families and couples to improve overall functioning.  Dr. Anderson helps clients build upon their strengths to challenge self-defeating behaviors and thoughts that often negatively impact mental health symptoms.  Changing ineffective patterns helps clients build more work-life balance, build healthy relationships, and achieve a greater sense of fulfillment and purpose in their lives.
Family therapy often involves the entire family, and a high value is placed on these important relationship.  By viewing the entire family as "the client," one particular family member is not viewed as the problem.  Dr. Anderson understands that each family presents different challenges, and works with the family and parents to produce healthy outcomes.
Dr. Anderson's Approach
Dr. Anderson's theoretical orientation is multifaceted, but largely utilizes theory from cognitive-behavioral therapy, an evidence-based modality used for the treatment of a variety of mental health disorders.  Family systems theory often guides family therapy to correct conflictual family dynamics, and increase family cohesiveness.  For short-term therapy, Solution-Focused Brief Therapy techniques target specific problem areas, and can result in rapid changes for individuals.  This form of therapy is also used to target obstacles in daily life, and enhances a longer commitment to therapy.  Between sessions, it is often helpful to incorporate stress reducing techniques such as systematic relaxation or deep breathing exercises that can be incorporated into daily life.
In some cases, coordinating care is necessary to ensure that client concerns are effectively addressed and treated.  With client consent, Dr. Anderson may request consultation with a range of professionals, including physicians, educators, and therapists working with related family members.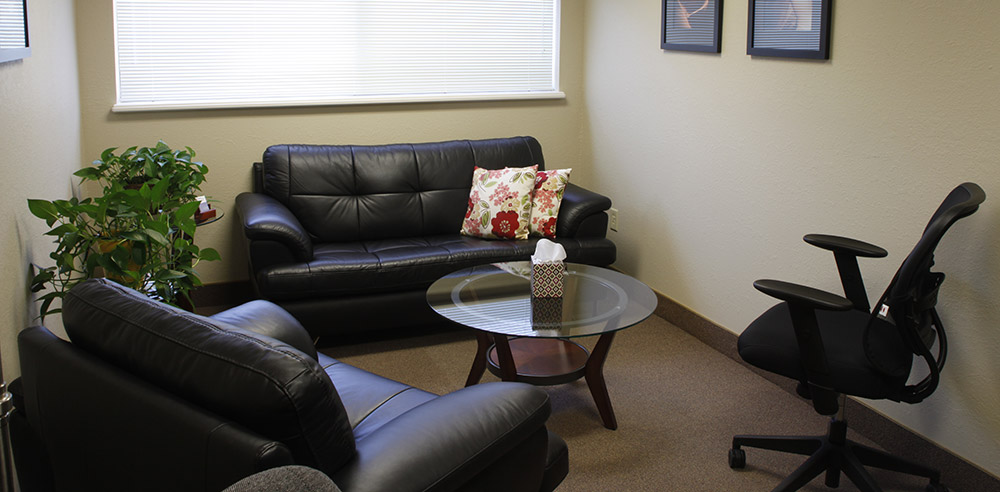 Modalities
Individual Therapy (Adolescents and Adults)
Family Therapy
Marriage/Couples Therapy
Identification & Treatments
 Anxiety
Coping Skills
Depression
Adjustment Disorders
Infertility
AD/HD
Learning Disorders
Marriage and Relationship Issues
Co-Parenting Challenges
Divorce
Self Esteem
Women's Issues
Quote
You will either step forward into growth or you will step back into safety.
– Abraham Maslow